Accelerating the transition to a sustainable and inclusive trade
We empower value chain actors with the means to address environmental, social and gender issues for a smooth transition to better production, consumption and trade.
Micro, Small and Medium-Enterprises (MSMEs)
We assist businesses in reducing their environmental impact, improving their working conditions and gaining access to new markets.
Business Support Organizations (BSOs)
We support stakeholders with gaining access to information, knowledge and skills to promote sustainability effectively, delivering all along the value chain.
We provide insights for policy-making to strengthen links between international trade and sustainability policies, aiming at a transition towards a sustainable economy.
We drive standards convergence and transparency to incentivize sustainable production and consumption.
See what they have to say
The Sustainability Gateway Tools
Your one-stop-shop for solving sustainability issues
Standards Map:
Your roadmap to sustainable trade
A free tool to find transparent information and discover trends on standards for environmental protection, labour rights, business ethics and more.
Sustainability Map:
Transparency & trust

A free online gateway that enables businesses to promote their sustainable practices, increase their business opportunities and promote the transparency of international supply chains.
SheTrades.com:
Empowering women
Connect, do business and learn within a strong network of more than 20'000 professional, potential business partners and investors.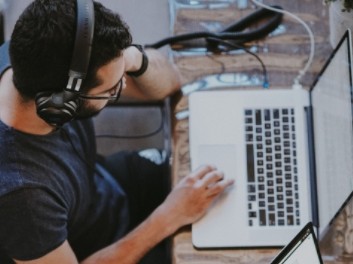 Learn in our Knowledge Centre
Take a look at our E-learning courses, publications and the up-coming International Executive Programme in collaboration with leading world universities and top companies.
SheTrades Chapters and GreentoCompete Hubs
We deliver in-depth support to companies in Africa, Asia, Latin America and the Caribbean by training, coaching and mentoring them to implement sustainable business practices, such as climate resilience and resource efficiency.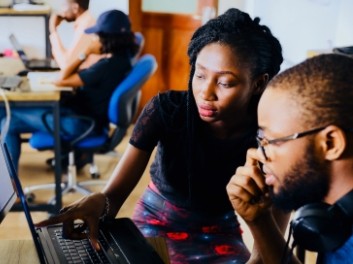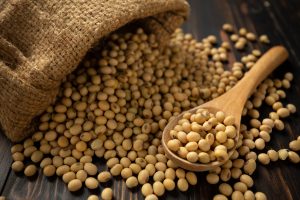 Leading the way for sustainable soy to enter mainstream European feed markets.
Sign up to our newsletter and keep up-to-date on our latest news, research and analysis related to sustainable development.
Latest sustainability stories and news
ITC will place a spotlight on the role of trade and small businesses in supporting the achievement of the Paris Goals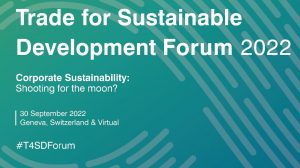 The 2022 edition of the T4SD Forum will delve into corporate sustainability governance and will take a critical look at how the evolving regulatory landscape will impact small-business owners, especially the upstream players in developing countries.