We offer the needed technical assistance for  MSMEs to build the capacity and knowledge to implement green business practices through its services focusing on key aspects such as sustainability standards, climate resilience and resource efficiency.
Sustainability implemented at regional and local level
Host organization deploying and embedding sustainability methodologies
A business support organization deploys, in partnership with ITC, a set of sustainability coaching programmes to local experts and MSMEs over a period of two years
Local experts and coaches trained and support local and regional MSMEs
Local pool of individuals trained on sustainability topics, and supporting MSMEs to become more competitive, resilient and gain access to new markets.
Over 200 MSMEs receiving custom support from local experts
Business support organizations and local pool of experts can now spread the knowledge at country & regional levels.
Self-sustainable programme
Following the support and establishment of the programme, the host organization can deploy the programme and generate revenue
Providing sustainability solution for MSMEs
The T4SD Hubs offer solutions and tools for MSMEs to build their skills and increase their knowledge to implement sustainable business practices through face-to-face coaching programmes focusing on the key aspects of sustainability.
Environmental protection, labour rights, business ethics and more-use-recycle
Reduce, re-use and recycle
Assess climate risks and develop an adaption strategy
Positioning sustainable products
New business opportunities through the development of new products and services
How do we make a change at a MSME level
The coaching programme is implemented as a blended learning approach of e-learning and customized face-to-face coaching sessions with local coaches trained by ITC. Each T4SD Hub host is accompanied in the roll out of the two year coaching programme under the following thematic area:
Together with local T4SD Hub hosts, the modules and duration of the coaching programme are selected according to the identified needs and national or sectorial priority areas.
Each T4SD Hub host is supported and advised during the joint implementation of the coaching programme on the establishment of a sustainable business model for T4SD Hubs services beyond the duration of ITC's intervention.
Latest sustainability stories and news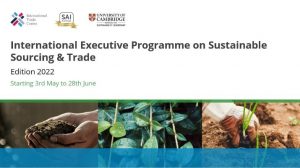 Following yet another successful edition of the IEP in 2021, which brought together 86 professionals from around the world, we continue to offer an engaging programme for professionals across the food industry to tackle different aspects of sustainability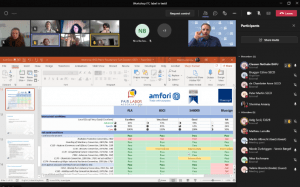 SECO and ITC organized a workshop consultation on 17 February 2022 about the future Swiss Public Procurement Tool, currently developed by T4SD and piloted for the textiles sector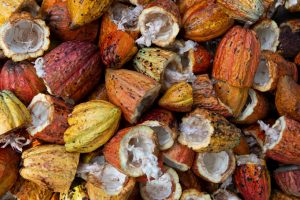 This month, the T4SD team participated, together with a group of experts, in a forum organized by the Export Production Route (Ruta Productiva Exportadora – RPE) and presented the programme's online tools: Standards Map, Sustainability Map, and the LBCS project.