Main contributions to Peruvian enterprises
Strengthened competitiveness of exporting MSMEs in the agricultural and forestry sectors, by improved productive and commercial practices in the framework of green businesses, as well as the tools that help MSMEs qualify for the financing of green funds.
Inclusion of sustainable business strategies in MSMEs daily operations to increase their participation in international value chains.
Access to individual assistance on compliance with voluntary sustainability standards required by international buyers, identifying gaps in compliance with standards, implementing practices to address the gaps and preparing for certification and audits;
Access to individual coaching by experienced coaches on improving and optimizing resources consumption, reducing costs and implementing circular production practices;
Connections to potential buyers in export markets and to financiers such as banks and investors.
"Peru is one of the 10 megadiverse countries in the world, which together hosts 70% of the planet's biodiversity"
Get to know the Peru hub on Sustainability Map
Connect with the hub team, trained coaches and enterprises currently connected
The Hub Host Organization
The Peruvian Exporters Association (ADEX) is a leading business guild founded in 1973 to support the national development of Peruvian foreign trade, to increase competitiveness of the export sector and the promotion of exports.
Some of the trained coaches
Some enterprises currently enrolled
Connect with a sustainable community
Latest Peru Hub stories and news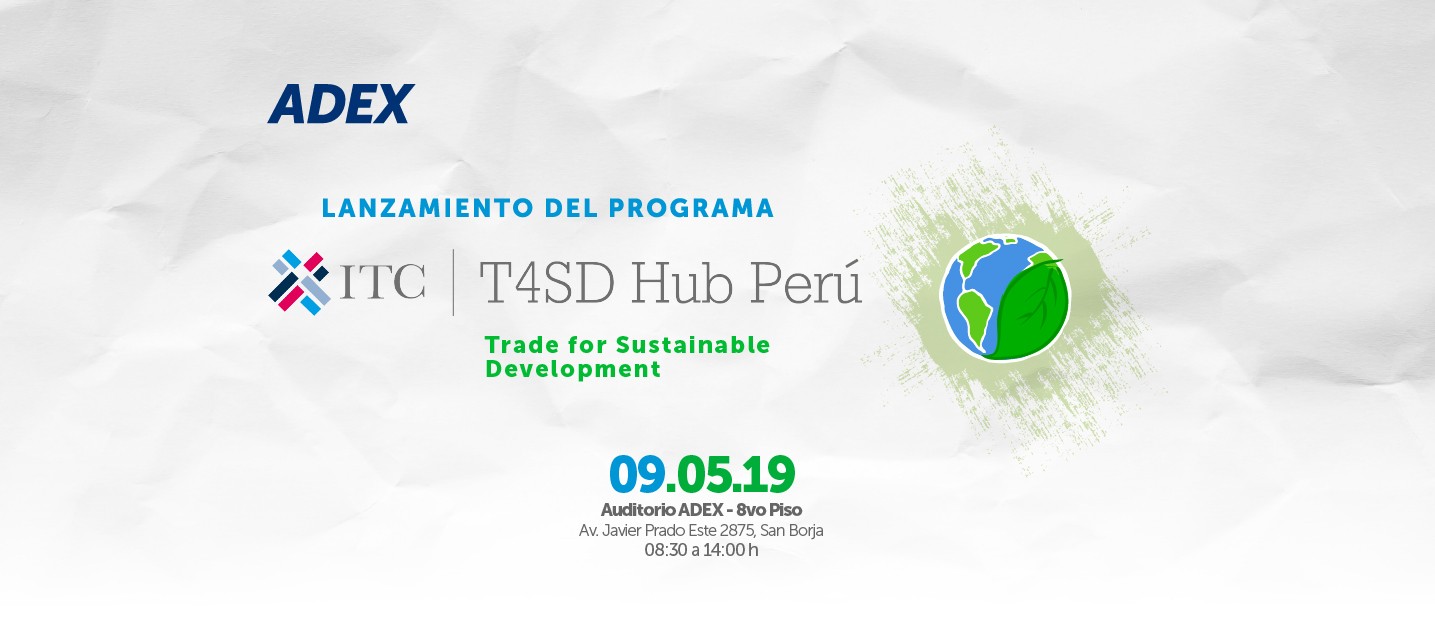 The ITC T4SD program in coordination with ADEX, officially presented the T4SD Hub program
Get involved with the Peru Hub
You are a Peru based entrepise and would like to get involved in our Hub programme?